ALEXANDER SOKOLOV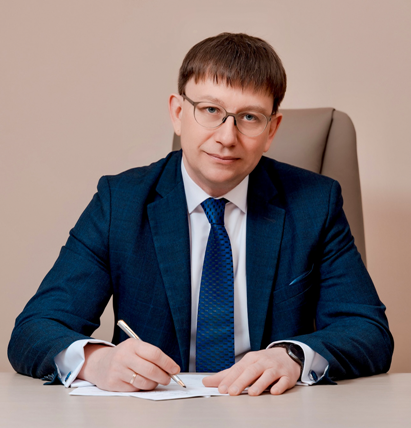 Appointed the General Director of Concern CSRI Elektropribor, JSC,
by the decision of the general meeting of shareholders dated April 29, 2021.
---
Alexander Sokolov was born on May 25, 1974.
He graduated from the St. Petersburg Electrotechnical University LETI with a degree in Optoelectronic devices and systems in 1997. The same year he joined CSRI Elektropribor, where he worked his way from an engineer to the head of a research department in 15 years. In 2012, he was appointed the Deputy General Director for Innovations, and in 2018, the First Deputy General Director.
Alexander Sokolov has made a major contribution to the development of modern high-precision systems designed for the Russian Navy, Strategic Missile Forces, geological survey companies, and academic institutions. In 2009, he headed the gravimetric research at Elektropribor. Marine gravimetric systems developed by Alexander Sokolov as a Chief Designer are operated by the Navy for high-precision geodetic surveys onboard the fourth generation nuclear submarines and hydrographic ships, and commercial mobile gravimeters are widely used by the Russian and foreign geophysical companies for hydrocarbon exploration. Since 2013, A. Sokolov has been managing the research of ground-based geodetic systems, acting as a Chief Designer of a new generation inertial targeting system.
Alexander Sokolov holds the degree of Candidate of Sciences in Engineering. He has authored more than 80 research publications. He is the full member of the International Public Association Academy of Navigation and Motion Control, and the member of the editorial board of the journal Gyroscopy and Navigation. His research interests include optoelectronics, high-precision geodesy, and inertial navigation. Alexander Sokolov has proposed a number of novel technical solutions protected by the patents and implemented in gravimetric systems.
Since 2017, he has been heading the Applied Photonics industrial chair of Peter the Great St. Petersburg Polytechnic University, organized at Elektropribor for advanced interdisciplinary training of students.
Alexander Sokolov has received many distinctions and awards for his merits in science and industry. He has been awarded the diplomas and letters of appreciation by the Russian Ministry of Industry and Trade, the Governor of St. Petersburg, St. Petersburg Committee on Industry, Innovations, and Trade, and departmental medals by the Navy, Strategic Missile Forces, and Roscosmos State Corporation for Space Activities.