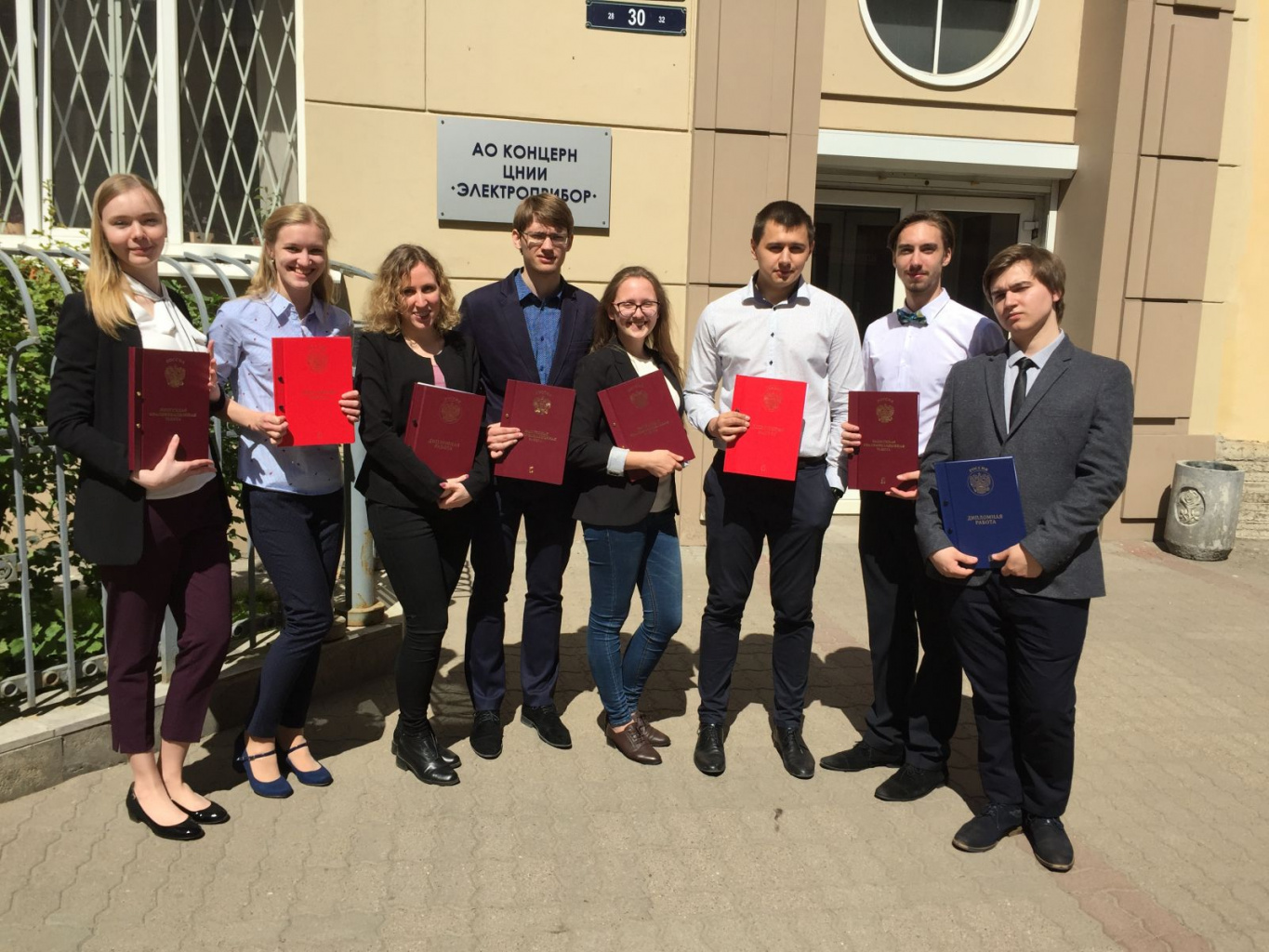 30.07.2018
Absolute Record of Information and Navigation Systems Department
The defense of bachelors' and masters' papers has finished recently at the basic Department of Information and Navigation Systems.
The state examination board heard sixteen candidates for master's degree and eight undergraduate students. Twelve master graduates received excellent mark for their presentations. The highest marks were given to all the bachelors. This year, the group of masters set an absolute record of the Department: its graduates got 9 diplomas with honors.
Thirteen masters and six bachelors are already working at the enterprise. Most graduates have participated in a few scientific conferences, including the Conference of Young Scientists "Navigation and Motion Control".