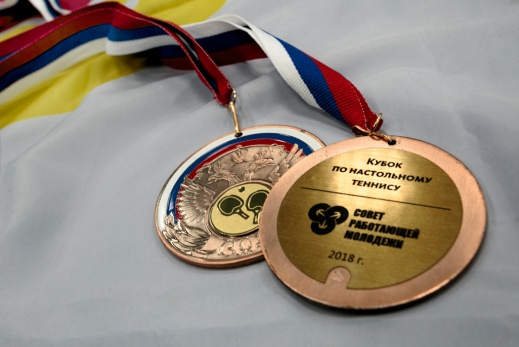 27.07.2018
Tennis Players from Elektropribor Take the First Place
Concern Elektropribor has held table tennis competition among the young employees from 16 large enterprises of Saint Petersburg.
On July, 26, an inter-industry tournament in table tennis, dedicated to the Day of Navy, took place in the Sports Center of Concern CSRI Elektropribor. The event was organized in cooperation with the Regional Non-commercial Organization "Saint Petersburg Working Youth Council".
The table tennis tournament was participated by young employees from sixteen major enterprises of St. Petersburg: Iceberg Central Design Bureau, Almaz Central Marine Design Bureau, Malakhit Marine Engineering Bureau, Radar-MMS Scientific and Production Enterprise, Rubin Central Design Bureau for Marine Engineering, Krylov State Research Center, Sredne-Nevskiy Shipyard, Russian State Scientific Center for Robotics and Technical Cybernetics, St. Petersburg Radio Equipment Plant, Design Bureau for Special Machine-Building. The team of tennis-players from Elektropribor finally took the first place! The second place was taken by Almaz Central Marine Design Bureau, JSC, and the third one – by Special Machinery Design Bureau (KBSM), JSC.