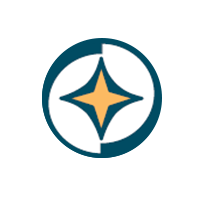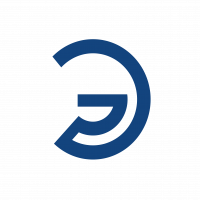 25th Anniversary Saint Petersburg International Conference on Integrated Navigation Systems
28-30 May 2018
Saint Petersburg, Russia
General information
You are invited to take part in the 25th Anniversary Saint Petersburg International Conference on Integrated Navigation Systems to be held by the State Research Center of the Russian Federation - Concern Central Scientific and Research Institute Elektropribor, JSC, on 28-30 May 2018.

This annual Conference has become a traditional event for scientists and engineers from all over the world involved in gyroscopy, satellite navigation and integrated systems to share the results of their investigations and discuss prospects for the future.
CONFERENCE TOPICS
Inertial sensors, navigation and orientation systems
Integrated navigation and motion control systems
Global navigation satellite systems
Gravimetric aids to navigation

Each topic covers the following aspects:
design features
methods and algorithms
application specific features (aerospace, marine, surface, underground)
testing and metrology
The Conference does not cover the issues related to military and technical cooperation, development of military technologies and weapons.
The Program Committee considers it expedient to include survey papers and papers by young scientists (under 33 years old) in the Conference program..
CONFERENCE LANGUAGES
All presentations at the Conference will be held in Russian or English and will be simultaneously translated.
CONFERENCE FORMAT
The Conference program includes plenary and poster papers. Invited papers and Panel Discussion are scheduled.
Proposals for the topics of Panel Discussion are accepted by the Program Committee.

CONFERENCE PROGRAM COMMITTEE

Chairman -
Academician of the Russian Academy of Sciences
Prof. V. Peshekhonov - Russia

Members:

Mr. L Camberlein - France
Dr. Yu. Litmanovich - Russia
Dr. B. Rivkin - Russia
Dr. G.Schmidt- USA
Dr. B.Shebshaevich - Russia
Dr. A. Sokolov - Russia
Prof. O. Stepanov - Russia
Prof. G. Trommer - Germany
Dr. A. Trusov – USA
CONTACT ADDRESSES AND TELEPHONES OF REGION REPRESENTATIVES
Germany and neighbouring countries:
Prof. Dr.-lng. habil. Gert F. Trommer, FRIN
Institute of Systems Optimization (ITE) Karlsruhe Institute of Technology (KIT)
Kaiserstr. 12 Building 30.33
76128 Karlsruhe, Germany
Tel: +49 (0)721 608 4 2620
Fax: +49 (0)721 608 4 2623
E-mail: gert.trommer@kit.edu
France and neighbouring countries:
Mr. Loic Camberlein
32, Avenue de la Bourdonnais
75007 Paris, France
Tel: +33 -1 - 4551 4759
E-mail: loic.camberlein@sfr.fr
USA/Canada
Dr. Alexander A. Trusov
Senior Research Scientist
Advanced Instrument and Sensor Development
Northrop Grumman Corporation
21240 Burbank Blvd. W19
Woodland Hills, Calif. 91367-6675, USA
Tel: +1 (818) 715 2918
E-mail: alex.trusov@gmail.com

Dr. George T. Schmidt
10 Goffe Rd., Lexington, MA 02421, U.S.A.
Tel: +1-781-863 1637
E-mail: gtschmidt@alum.mit.edu
CULTURAL PROGRAM
The Conference is held during the season of the White Nights. Guided city tour will be arranged for the participants of the Conference.
Upon request, cultural program (sight-seeing tour, excursions to the museums and palaces of St. Petersburg and its suburbs) for three Conference days can be organized for the accompanying persons for extra charge.
EXHIBITION
Thematic exhibition is scheduled during the Conference.
If you are interested, please send a letter describing the equipment to the Organizing Committee aticins@eprib.ru
Since the showground area is limited, only the most interesting of the declared exhibits will be displayed. More information about the exhibition will be available on the Conference website.
CONTACT INFORMATION
State Research Center of the RF
Concern CSRI Elektropribor, JSC
30, Malaya Posadskaya Ul., St. Petersburg,
197046, Russia
Tel: +7(812) 499 81 18
+7(812) 499 81 57
Fax: +7(812) 232 33 76
e-mail: icins@eprib.ru

PHOTO GALLERY
Dear colleagues, to see the photos from the conference, please go to this link.
State Research Center of the RF
Concern CSRI Elektropribor, JSC
30, Malaya Posadskaya Ul., St. Petersburg,
197046, Russia
Tel: +7(812) 499 81 18
+7(812) 499 81 57
Fax: +7(812) 232 33 76
e-mail:
ICINS@eprib.ru
30, Malaya Posadskaya Ul.