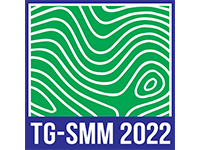 6th IAG Symposium on Terrestrial Gravimetry: Static and Mobile Measurements (TG-SMM 2022)
21-24 June 2022
Saint-Petersburg, Russia
General information
Dear colleagues,
Symposium on Terrestrial Gravimetry: Static and Mobile Measurements has always been an event where the gravimetry specialists from all over the world could exchange their scientific ideas and results in a benevolent and friendly atmosphere.
Unfortunately, we have to recognize that such a scientific event cannot be held this year. Therefore, a decision has been made to postpone it
to a later date.
We highly appreciate our cooperation and hope for soonest stabilization of the current situation and for our further cooperation in the future.