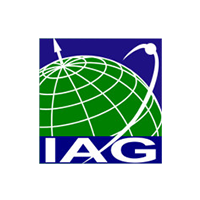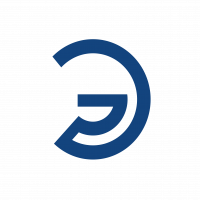 5th IAG Symposium on Terrestrial Gravimetry: Static and Mobile Measurements (TG-SMM 2019)
01-04 October 2019
Saint Petersburg, Russia
General information

The
5th IAG Symposium on Terrestrial Gravimetry: Static and Mobile Measurements
(TG-SMM 2019) will be held by the State Research Center of the Russian Federation - Concern Central Scientific and Research Institute Elektropribor, JSC, on
1-4 October 2019
.
All presentations at the Conference will be held
in English or Russian and will be simultaneously interpreted
.
The Symposium program includes plenary and poster papers. Presentation of plenary papers (including discussion) should be no longer than 20 min. Presentation of poster papers with 1-2 slides should be no longer than 3 min; further discussion will continue at the posters.
By the beginning of the Symposium, all the participants will get access to the collection of paper abstracts in Russian and English. The abstracts in Russian will be presented for the papers only by authors from Russia and CIS countries.
The texts of papers presented at the Symposium will be submitted to Springer Publisher for publication in the format of IAG Symposium Proceedings and for further inclusion in Scopus and Web of Science international citation databases.
The papers selected by the Program Committee will, upon revision by the authors, be recommended for publication as articles in the Gyroscopy and Navigation journal (indexed in Scopus) and other relevant publications.
Program and Organizing Committees
INTERNATIONAL SCIENTIFIC COMMITTEE


Chairman – Academician of the Russian Academy of Sciences
Prof. Vladimir Peshekhonov – Russia
Vice-chairman – Dr. Hartmut Wziontek – Germany

Members: Prof. Akito Araya ― Japan
Dr. Sylvain Bonvalot ― France
Dr. Przemyslaw Dykowski ― Poland
Prof. James E.Faller ― USA
Prof. Vyacheslav Fateev ― Russia
Dr. Christoph Förste ― Germany
Prof. Rene Forsberg ― Denmark
Dr. Iskander Gayazov ― Russia
Prof. Alessandro Germak ― Italy
Prof. Vyacheslav Koneshov ― Russia
Dr. Urs Marti ― Switzerland
Prof. Jaakko Mäkinen ― Finland
Prof. Sylvia Alisia Mirandes ― Argentina
Prof. Roland Pail ― Germany
PhD. Alexander Sokolov ― Russia
Prof. Oleg Stepanov ― Russia
Dr. Leonid Vitushkin ― Russia
Dr. Derek van Westrum ― USA
Dr. Shuqing Wu ― China


LOCAL ORGANIZING COMMITTEE (Russia)

Chairman – PhD. Alexander Sokolov
Vice-chairman – Dr. Leonid Vitushkin

Members: Mrs. Margarita Grishina
Рrof. Vyacheslav Koneshov
Mr. Anton Krasnov
Dr. Evgeny Krivtsov
Dr. Vladimir Lygin
Mr. Roman Sermyagin
Mrs. Оlga Yashnikova
IMPORTANT DATES

17 June 2019
15 May 2019
1 April 2019 – deadline for abstract submission.

29 July 2019
17 June 2019
20 May 2019 – accepted papers listed on the Symposium website.

19 August 2019 – the Symposium preliminary program available on the website.

By 2 September 2019 – ONLINE registration of the Symposium participants.



The symposium topics include instrumentation and methods for absolute and relative static and mobile measurement of gravity field at all kind of mobile platforms – shipborne, airborne (airplanes, helicopters, airships), satellites:
absolute ballistic gravimeters (including that based on the use of cold atoms), relative gravimeters of all types including superconducting gravimeters;

instrumentation for terrestrial and satellite measurement of second derivatives of gravity field potential as

- satellite accelerometers

- satellite gravity gradiometers like for GOCE

- K-Band measurement systems as for GRACE and GRACE-FO

- spaceborne laser interferometers as for GRACE-FO
new technologies, equipment and materials for development of all types of gravity measurement instrumentation new methods and results in the gravity data processing including data combinations from various gravity measuring systems, unification of the file format for absolute gravity measurement;

new results of shipborne, airborne gravity survey coverage, unified reference frame for shipborne, airborne gravity surveys;

new results of measurement of gravity networks and the coverage of new regions;

metrology issues in the measurement of free fall acceleration and of the second derivatives of gravity potential, application of gravity measurement in metrology, gravitational comparisons of absolute gravimeters;

standardization and databases of absolute measurements of the gravity field;

gravitational experiments including the measurement of gravitational constant.

The following topics are especially welcome for presentation at the Symposium:
new technologies and applications of gravity measurements as planetary absolute and relative gravimetry;

links between satellite and terrestrial or planetary gravity field measurements;

applications of terrestrial gravimetry in combination with GNSS/InSAR techniques;

gravimetry application in navigation.

REGISTRATION FEE

The registration fee is €550 if paid before 2 September 2019 and €600 if paid after 2 September 2019.
Students and post-graduates are offered a 50% discount: €275 before 2 September 2019, €300 after 2 September 2019.

The registration fee includes: participation in the Symposium, a copy of peer-reviewed Symposium Proceedings (before the Symposium), access to the Symposium Proceedings in English (after the event), lunches, coffee breaks during 3 Symposium days, welcome party on 1 October 2019 and drink reception on 3 October 2019.

Each conferee should pay the registration fee, even if he doesn't make a presentation.

Organizing Committee report
03.04.2019
Attention!
The Organisation Committee has decided to prolong the period of abstracts submission till May 15, 2019.
20.05.2019
Attention!
The Organisation Committee has decided to prolong the period of abstracts submission till June 15, 2019.
Papers selected by the International Scientific Committee and included in the Symposium program should be submitted ONLINE via the CoMS-Elektropribor system no later than 2 September 2019.
Files of papers are not accepted by e-mail
INSTRUCTIONS FOR PREPARING PAPER ABSTRACTS
Abstracts of
600 - 800 words
in English prepared according to the guidelines provided at the Symposium website should be submitted ONLINE via the Conference Management System CoMS-Elektropribor at
http://comsep.ru
Abstracts not complying with the above requirements will not be considered by the International Scientific Committee.
Files of abstracts are not accepted by e-mail
CULTURAL PROGRAM
The cultural program will be organized on
4 October 2019
30, Malaya Posadskaya Ul., St. Petersburg, 197046, Russia